About Us
Our team are skilled in analyzing the financial, political, clinical, regulatory, and technological landscapes about the changing healthcare industry. As healthcare shifts from procedure-based to value-based, our specialty of managed care approaches will become essential. Southwest Medical Consultants have extensive experience in working with all spectrums of managed care organizations and hospital contracting. Read more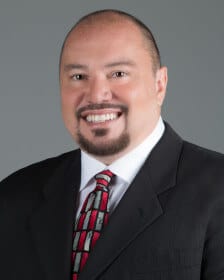 Latest News and Research
Find out the latest news about our healthcare consulting and information about all your medical consulting related needs.
We are always happy to hear what you have to say so be sure to leave a comment.
Read all News
CMS Deputy Administrator Jon Blum signaled regulators could increasingly crack down on bad actors in the MA program,...
Read Post
Leaders of the Coalition of Kaiser Permanente Unions announced on Friday that over 75,000 members will strike from...
Read Post
On Thursday, the HHS and other departments proposed a rule that would raise the independent dispute resolution process...
Read Post
Client Testimonials
SWMC consultants were able to successfully negotiate agreements with hundreds of PCPs and Specialists in multiple counties over a very quick 60 day window to help meet access requirements. My colleagues and I were extremely impressed by the experience, knowledge and results we saw from SWMC and would not hesitate to hire them again as the opportunity arises.
Kevin Goodman
Molina
SWMC successfully completed multiple assignments for my company. Keith is an expert in physician recruiting with a tremendous knowledge of managed care recruiting.
Rob Westcott
President at Cred-Ability Solutions LLC
Keith has been a solid team player for my staff! He is professional, reliable and delivers the work. His demeanor and clinical view provide a solid platform and a balanced approach. With a variety of skills in his portfolio, he can support all products from Medicaid to Medicare to Commercial. He is familiar with the health care delivery system and can negotiate hospital, professional or ancillary contracts. His personality is a great match for provider relations, contract management, contract negotiations or network projects. He has been a valued member of my team.
Julie Menke
VP Network Development California Health and Wellness