SWMC consultants were able to successfully negotiate agreements with hundreds of PCPs and Specialists in multiple counties over a very quick 60 day window to help meet access requirements. My colleagues and I were extremely impressed by the experience, knowledge and results we saw from SWMC and would not hesitate to hire them again as the opportunity arises.
Kevin Goodman
Molina
Keith has been a solid team player for my staff! He is professional, reliable and delivers the work. His demeanor and clinical view provide a solid platform and a balanced approach. With a variety of skills in his portfolio, he can support all products from Medicaid to Medicare to Commercial. He is familiar with the health care delivery system and can negotiate hospital, professional or ancillary contracts. His personality is a great match for provider relations, contract management, contract negotiations or network projects. He has been a valued member of my team.
Julie Menke
VP Network Development California Health and Wellness
SWMC successfully completed multiple assignments for my company. Keith is an expert in physician recruiting with a tremendous knowledge of managed care recruiting.
Rob Westcott
President at Cred-Ability Solutions LLC
We've built in these states
California, Nevada, Arizona, New Mexico, Kansas, Missouri, Illinois, Ohio, North Carolina, South Carolina, Florida, Louisiana, Texas, Indiana, Hawaii, Georgia, Mississippi, Virginia, Pennsylvania, Kentucky and Washington. Available services.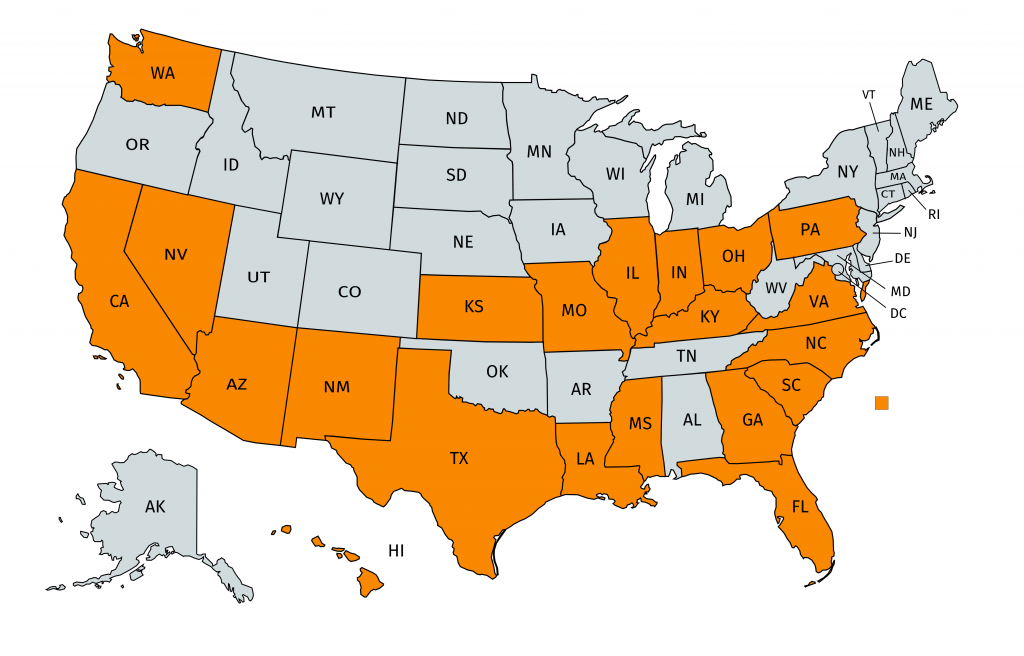 Some of our clients
Aetna Better Health
Caremore Health Plan
Centene Corp
IlliniCare
California Health and Wellness
Sunflower State Health Plan
Buckeye Health Plan
Home State Health Plan
Bridgeway Health Plan
Cypress Care
Gateway Health Plan
Alignment Healthcare
Amerigroup
Molina Health Plan
Humana
Phoenix Health Plan
Wellcare